Uhhh dude, "Kick-Ass"?
Do I need to inform you I've been an Aaron Johnson fan since I saw him in "Angus, Thongs and Perfect Snogging"?
Blue eyes, dark hair...sold.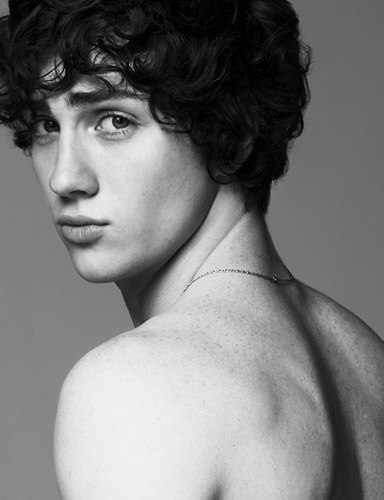 Are we done drooling now?
Geez...
Chloe Moretz, this girl has it.
I saw her in (500) Days of Summer, then Diary of a Wimpy Kid (loved her in that).
Thirteen years old, gorgeous, unique voice, seems to have her head on straight. . .she will do well.
Lyndsy Fonseca.
I recently saw her in Hot Tub Time Machine, just figured that one out.
I think she is gorgeous but I'd like to see her in a drama..then again I've only watched her recent work.
Off to see it again, but this time with a different audience. Let's see how it goes over with this one.